About Us
A conceptual textile, rug and wallcovering showroom, TEMPLE STUDIO represents select textile designers and artists as well as our own collections.
Our Process
We strive to cultivate a community of artists who encourage and support each other while working towards a common goal of inspiring creativity in our clients through design.
The Team
At TEMPLE, we are enthusiastic learners. We believe that good design is capable of being even better when created in a thoughtful and considerate work environment.
THE CO-FOUNDERS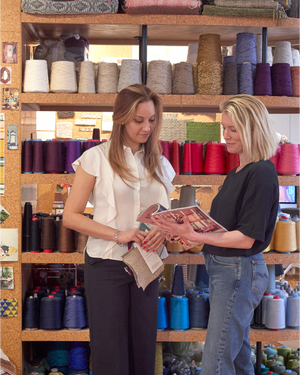 Our Showroom
Housed in a historic 1907 Chicago School skyscraper at Broadway and 12th Street in New York City, the multi-use showroom was designed by designer/artist Doug Meyer.
Learn More